Charging Made Simple
Up to six times faster than the Level I charger, the available Jeep Brand II PHEV Home Charging Stations allows you to spend less time charging your vehicle and more time driving. The easy-to-use quick-release mount features a lockable, weatherproof enclosure for indoor or outdoor installation. In addition, built in Wi-Fi connectivity allows you to control charging anywhere, anytime by the mobile app and web portal. Its smart grid optimization helps reduce energy costs by charging at low-rate times. Available state and government programs incentivize owning PHEV vehicles to help lower the cost of owning and driving your PHEV.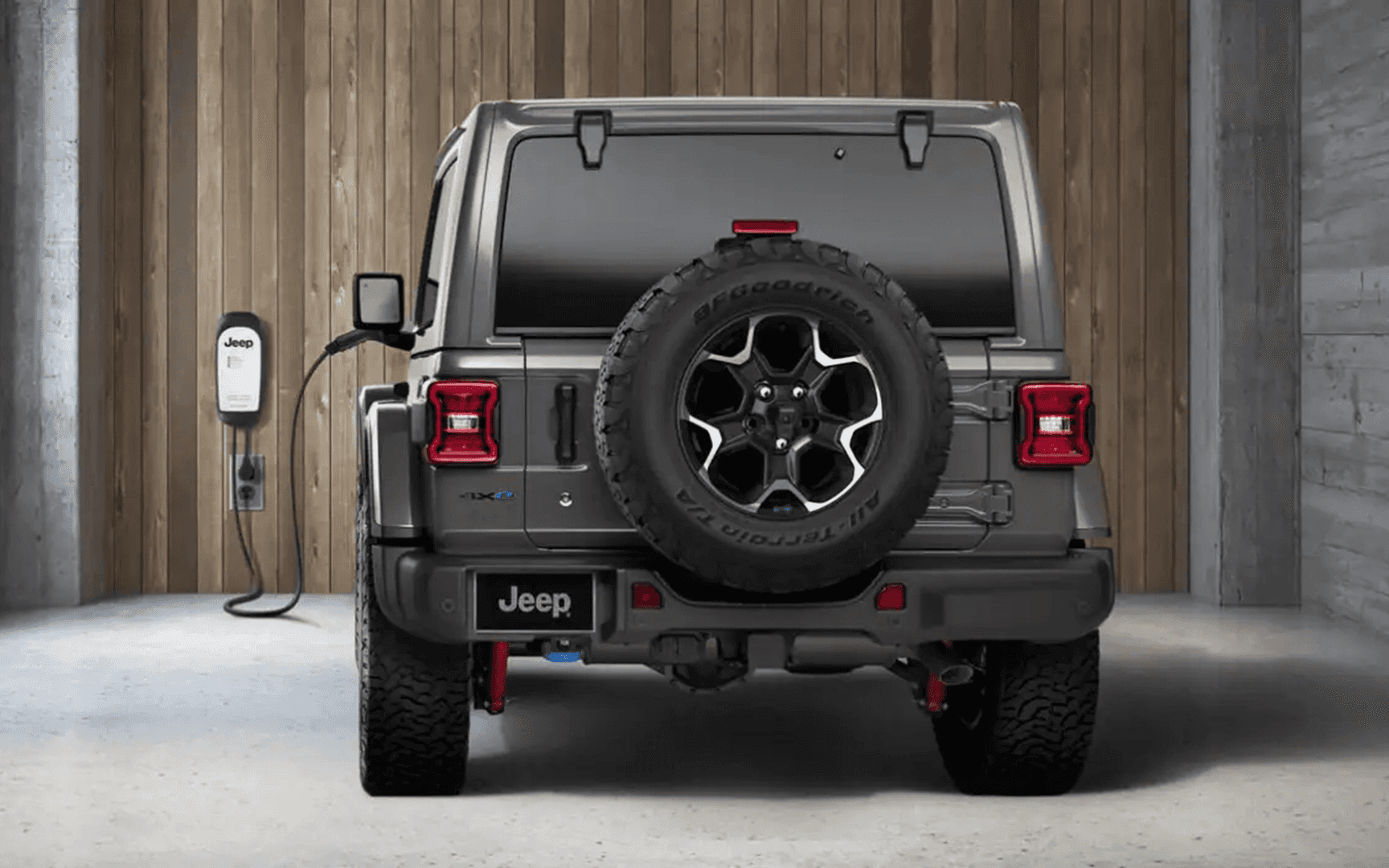 Professional Installation Made Easy
The process to upgrade to an available Level II charger is made simple. Through Jeep partner Qmerit, installation can be scheduled with a certified technician for a quick and easy process.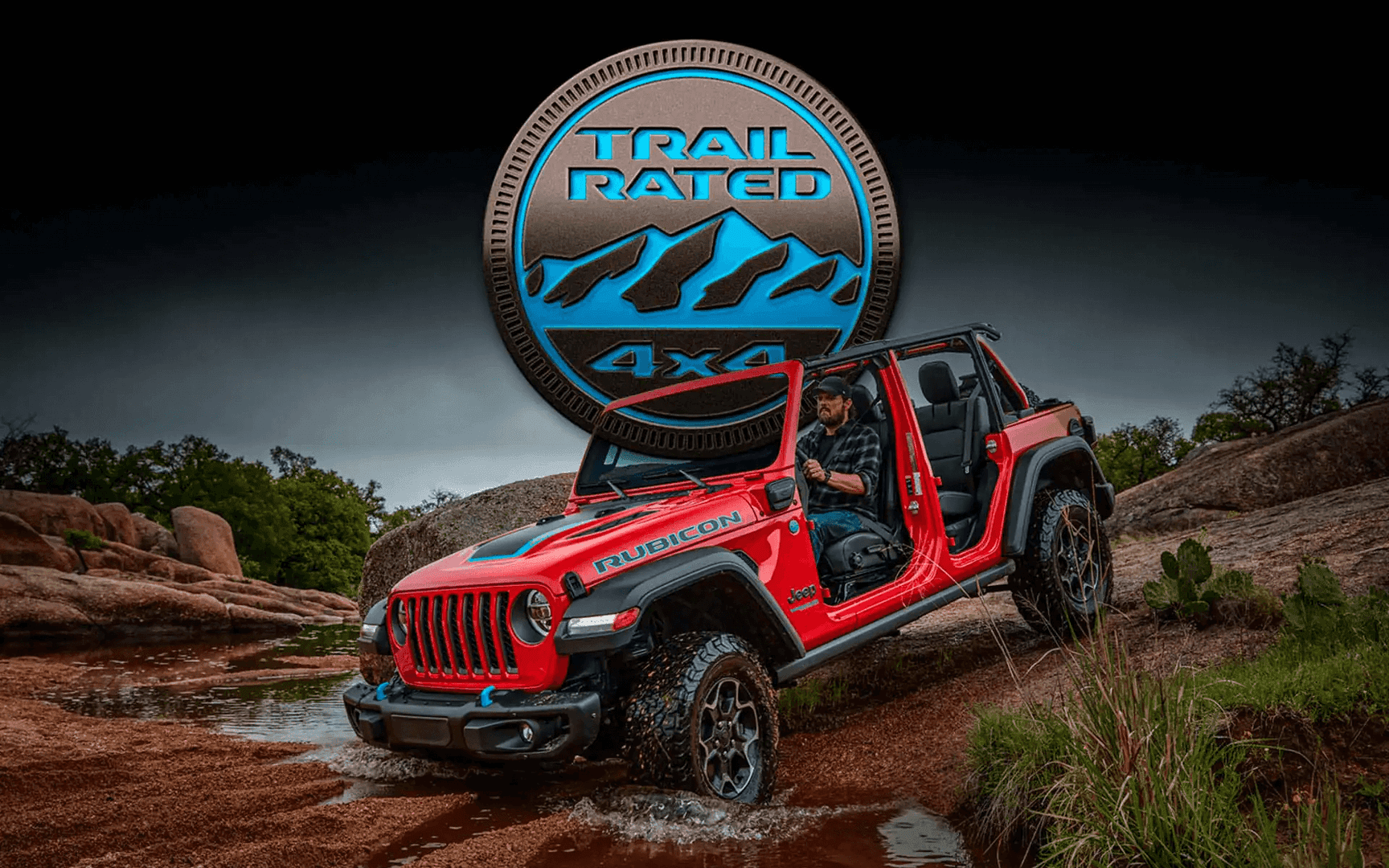 Power Through
The Jeep Wrangler 4xe for sale in St. Louis features 375 horsepower and 470 lb.-ft. of instant torque for heart-pounding performance on and off the road. The torque provided by the electric motors improves rock crawling capabilities and strong speed off the line. The industry's first PHEV with front and rear locking differentials features impressive traction.