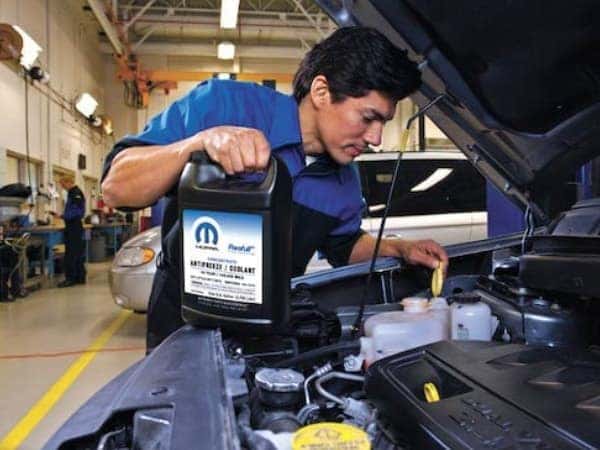 Automotive Cooling System Service in near St. Louis
A cooling system service is the care and maintenance of your cooling system. This can mean a flush of fluids, replacing and repairing your radiator, replacing hoses and filters, and making sure that coolant is able to move freely through the cooling system to keep your car from overheating. A cooling system service is going to help make sure that all moving parts as well as hoses, filters, and other elements of your cooling system are working properly. Your coolant service may also be things like replacing fans and fan motors or something as simple as filling up your radiator with necessary coolant. Ram service center.
The Importance of Your Cooling System
Cooling services are necessary to make sure that your engine does not overheat and that there are no issues with things like the radiator, cooling fans, and cooling hoses. Without a good cooling system you can end up with a car that overheats and that does not work as it should. Having your cooling system serviced is going to help make sure your car keeps going and that you are not going to have to deal with issues like overheating while driving or potential hoses melting or other plastic elements in your engine melting.
Risk of Not Treating Cooling System Problems
Your cooling system can come up against a huge range of issues that may end up causing you to need to have it worked on. Holes in the radiator, hoses that are dry rotted and old, hoses that have come unclamped, and more are all issues that you may have to deal with in regards to your cooling system. Chrysler service center. Without your cooling system, your car can overheat, can smoke, and can stop working entirely which means your car is not going to be useful at all. If your fans go out, your car can overheat while driving which may melt parts and can cause serious engine damage.