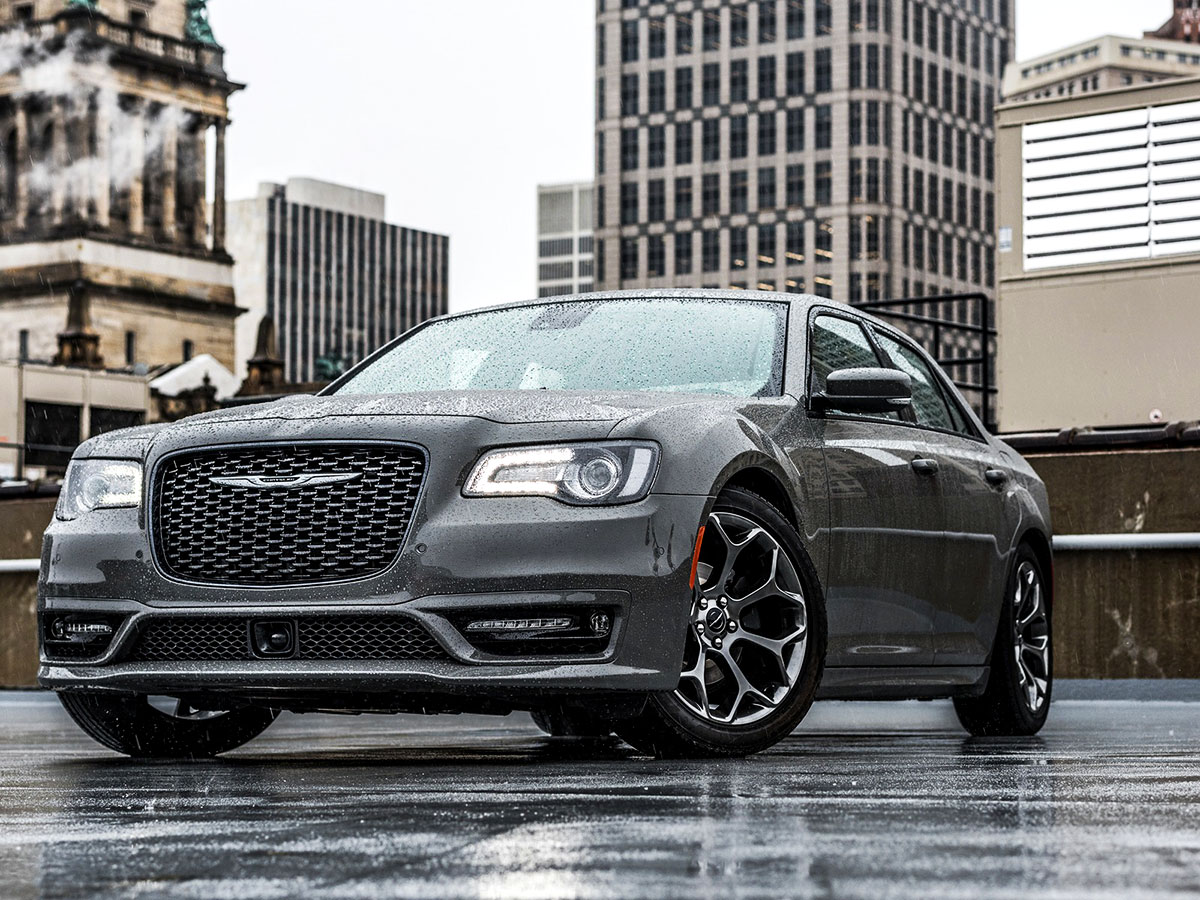 Complete Car Washes in O'Fallon
Are you in need of quick and efficient car wash and detailing services for your vehicle in the O'Fallon area? If so, you'll want to see what Lou Fusz Chrysler Dodge Jeep Ram of the St. Louis area has to offer.
When you want to have your car washed by a trusted professional in the auto industry, look no further than Lou Fusz. We have been in the business of not only providing high-quality car washes to our customers but also a wide array of services that include tire rotation, battery replacement, oil change, tire pressure check and much more.
Car washes at Lou Fusz Chrysler Dodge Jeep Ram cleaning of the interior and exterior of the automobile. Your vehicle should look in amazing condition once our specialists get done with washing it. We'll vacuum it out, spray it down with water and special soap blend, and then buff it until it shines.

Detailing at Lou Fusz of O'Fallon
Detailing can mean something different for each vehicle, depending on the make and model and what the owner's specifications are for it. If you want it customized a certain way, you will have to talk to a service technician or representative at Lou Fusz. You would go over each aspect of what you want so that there are absolutely no surprises when you go to pick it up.
For instance, you may decide that you'd like to have different rims put on your car's tires. This is something that only a qualified professional should handle, such as a technician at Lou Fusz Chrysler Dodge Jeep Ram. There are members of our staff who have training in such tasks so that they can perform detailing to your unique standards. It shouldn't be a hassle to expect excellent service and for the car of your dreams to be made into a reality. With Lou Fusz Chrysler Dodge Jeep Ram, it really is possible!
Other Benefits to Doing Business with Lou Fusz
You always know that you will have superior customer service and more at Lou Fusz Chrysler Dodge Jeep Ram. Be sure to reach out and ask any questions right away so you can bring your vehicle in for the service you need.
Service Hours
Monday

7:00AM - 6:00PM

Tuesday

7:00AM - 6:00PM

Wednesday

7:00AM - 6:00PM

Thursday

7:00AM - 6:00PM

Friday

7:00AM - 6:00PM

Saturday

7:00AM - 5:00PM

Sunday

Closed