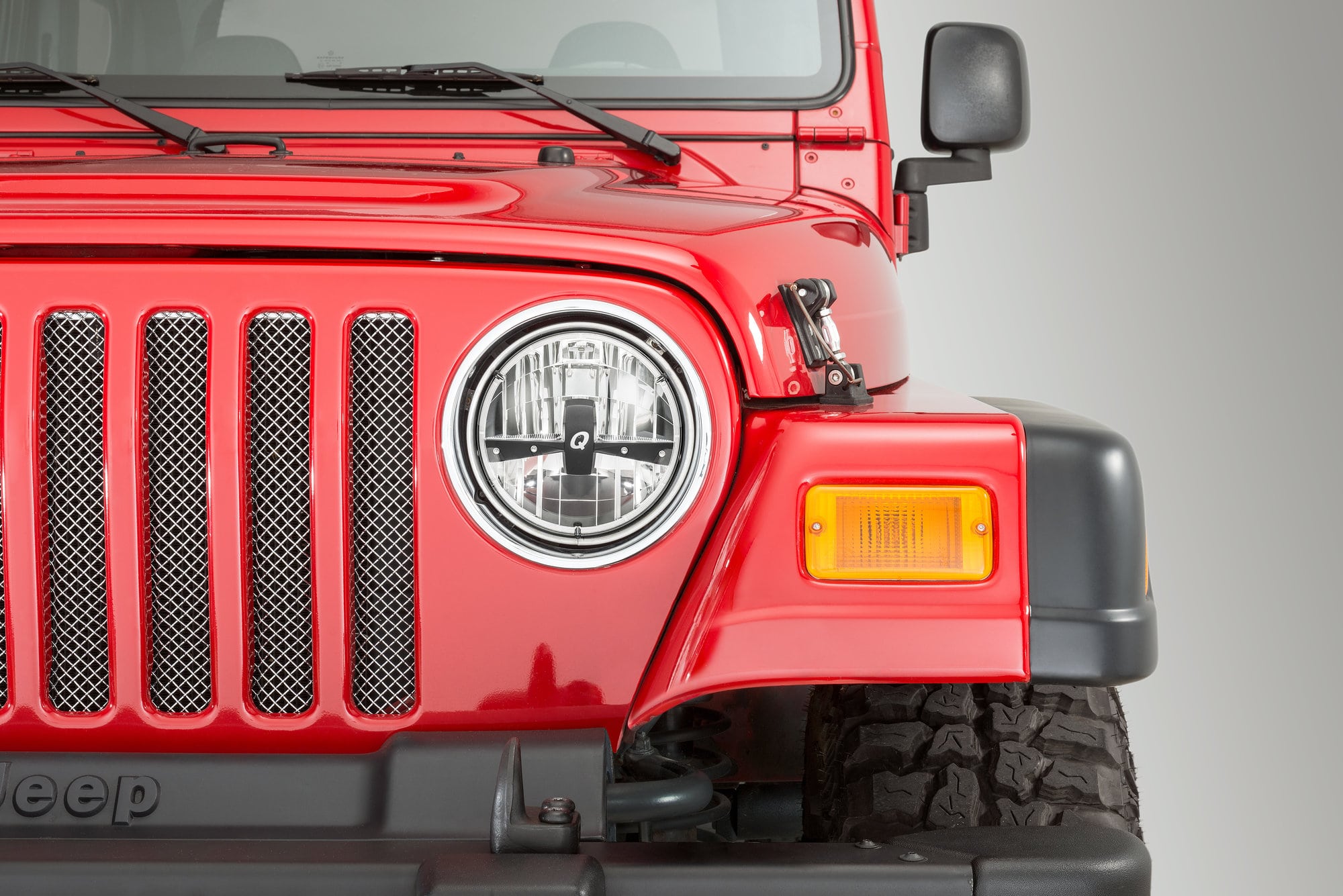 Mopar Headlights for Sale near St. Louis
Before going further into discussing headlight replacement service, defining exactly what headlight replacement service entails is an important starting point. As the name suggests, headlight replacement service involves swapping out your old or damaged headlights for new and working headlights. However, there is more than goes into headlight replacement service than just that.
The certified service technicians at Lou Fusz Chrysler Dodge Jeep Ram will also perform an inspection of the headlights on your vehicle in addition to inspecting the LED lights, turn signals, and your hazard lights. Doing so is incredibly important in ensuring the overall safety of your vehicle. Once the service specialists have finished inspecting all your lights, they will discuss which lights you want to replace and finally install the new lights into your vehicle. Your headlights provide you with visibility on the road and alert other drivers to your presence, so keeping them in great shape is crucial.

Improve Your Visibility & Safety
There are several reasons why it is vital to replace headlights and other lights in your vehicle if they are not functioning optimally. The first reason why you should replace these lights if they are not working properly is to ensure your safety on the road. As previously stated, your headlights improve your safety by giving you greater visibility and demonstrating your presence to other drivers.
Your turn signals tell other drivers you are turning and your brake lights inform other drivers you are slowing down or stopping. Keeping your hazard lights working also helps other drivers because you can let them know about any upcoming hazard. Replacing old lights makes sure you have better visibility at night as well as during poor weather. If one of your lights happens to go out, replacing it quickly also helps you avoid getting a citation from a police officer. Drivers in O'Fallon, MO should visit Lou Fusz Chrysler Jeep Dodge if they want to get headlight replacement service at a reliable dealership.
Visting Lou Fusz Chrysler Dodge Jeep Ram Service Center
You will enjoy a variety of benefits if you choose to stop by Lou Fusz Chrysler Dodge Jeep Ram in O'Fallon, MO in order to receive a headlight replacement service. One benefit is that our certified technicians will help you figure out how often to get this service done.
How often you use your headlights and the kind of lights used both affect this timetable. If you use your headlights constantly and use halogen bulbs, you might need this service more often. Another benefit to coming into Lou Fusz Chrysler Dodge Jeep Ram is that our service department is open on Saturdays for your convenience.
Feel free to swing by on Saturday and get headlight replacement service. You can learn more about Lou Fusz Chrysler Dodge Jeep Ram here.
Service Hours
Monday

7:00AM - 6:00PM

Tuesday

7:00AM - 6:00PM

Wednesday

7:00AM - 6:00PM

Thursday

7:00AM - 6:00PM

Friday

7:00AM - 6:00PM

Saturday

7:00AM - 5:00PM

Sunday

Closed